Yep, it's that time of year again, and with Covid still raging across the world, I have to say, 2021 unfortunately didn't really revive my spirits on the music front. Now that's not to say there weren't any good quality releases this past year but in general I'll be labeling it as 'disappointing' especially with big hitters like Maiden and Helloween turning out very average offerings, especially by their standards (explained later). But, there were some brilliant releases by bands I thought would never figure in my top five, although please be aware that I haven't listened to everything this year (who has?) and only in set genres I like, so certain albums may have passed me by which I might have also enjoyed. Anyway, here is my alternative best of 2021 – one without all the ass kissing of the bigger bands that you'll find in most other print and online 'best ofs'! 
The Top Five: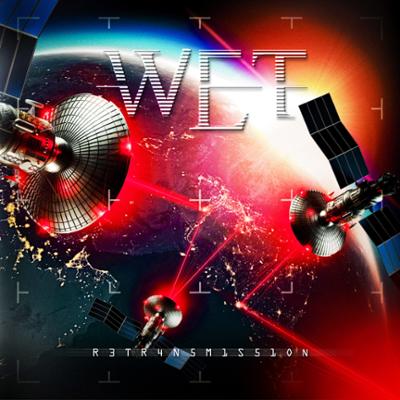 WET – Retransmission – An early candidate for album of the year came in January with WET's latest CD which to my ears is their most complete and best effort yet. All killer and (almost) no filler is definitely applicable here, even if the polished melodic hard rock sound and formula is basically identicle to previous efforts.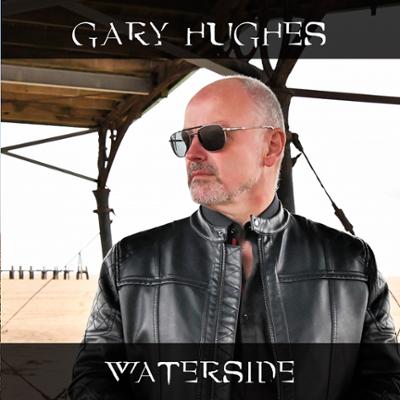 Gary Hughes – Waterside – An unexpected diamond of an album came from Ten mastermind Gary Hughes in March and quite unexpected mainly because the last few Ten albums have been mediocre at best and additionally I'd never really heard his solo stuff before. However his latest solo venture contains ten superbly constructed and supremely catchy numbers, each with their own flavour and, importantly, sufficiently different and lighter than his Ten material. In a just world, some of these tunes would be in the charts and on the radio, given the crossover appeal and textbook songwriting. Indeed, if Ten's next offering is half as good this, I'll be a happy man.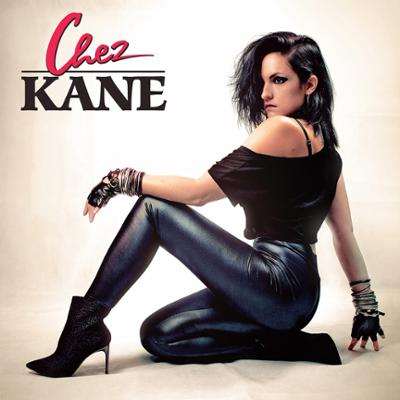 Chez Kane – S/T – A bolt out of the blue came again earlier in March with Chez Kane's solo debut LP, an artist I only discovered on Youtube with her lovingly retro and brilliant'Too Late For Love' single, which more than anything blow me away due to her stunning voice. Therefore coming from a major fan of Heart, Robin Beck, Vixen, Fiona etc I was always going to love this debut which is chock full of pure 80s female AOR and naturally catchy as hell. Nothing too much more to say other than this is an essential purchase if this genre is your cup of tea. A sequel is also coming out in 2022 I reckon mainly due the amazing reaction this debut, which I'm genuinely damn excited about. Top stuff!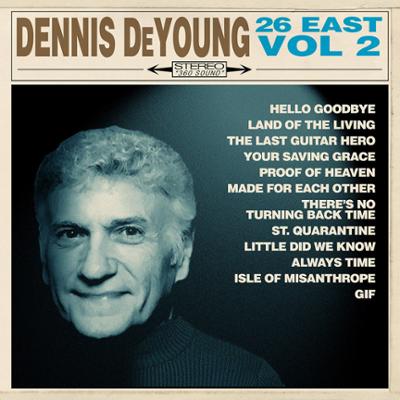 Dennis DeYoung – 26 East (vol 2) – Another release which I didn't have great expectations for was the former Styx mainman's the second volume to last year's 26 East, which for me is a really big improvement over the first album in terms of consistency of great songs and refreshingly intelligent lyrics. It's lovingly varied as well from clearly Beatles homage 'Hello Goodbye', satisfying rockers ' Land Of The Living' and 'Last Guitar Hero', classic DeYoung ballads 'Your Saving Grace' and 'Made For One Another' and (early Styx sounding) progressive epic 'Isle of Misanthrope'. And while there are a couple of tracks which aren't that notable, for a final release (sadly) Dennis should be absolutely proud of himself with this offering, which also beats Styx's own 2022 release. Take a bow sir!   
ABBA – Voyage – ABBA??!! Surely not? Well actually, yes. Let me say, in a sort-of coming out of the closet moment, that I'm a huge ABBA fan and so news of a new album 40 years later (yes 40!!) was, for me, tantamount to the Beatles or Zepplin reforming! And fortunately, while understandably not their best work, 'Voyage' continues where 'The Visitors' left off with the classic ABBA sound still intact and most surprisingly Agnetha and Frida's vocals still spine chillingly good (if a little deeper and weaker these days). Without naming all the songs, the songwriting, musicianship, variety of material, lyrics and production are all there and SO refreshing to hear after such a long absence. Yes, it's not the quality of 'Arrival' or 'The Album' but come on guys, who could have ever predicted this comeback for a band all in their 70s? Indeed, it would be tempting to label this as a great return to form but in actual fact they never went out of form! A giant bright light in a dark cruel world.
Best of the rest:
Styx – Crash of the Crown – After the excellent 'The Mission' opus, the band returned with a great record of mid-70s Styx styled material and excellent performances all round. A definite return to form.
Wig Wam – Never Say Die – Sadly not quite the return to form I had hoped for but still has it's fair share of good moments, if a not-so-welcome heavier direction. '667' is still their best for me.
Epica – Omega – Again, good, but not their best by any stretch. Too many Mark Jansen growls for me and again its sonically opting to be metal album with the more inventive orchestration taking second place.
Accept – Too Mean too Die – Reliable trad metal but I'm growing tired now of Marc Tornillo's vocals, which I'm afraid will never replace UDOs.
Alice Cooper – Detroit Stories – The Coop continues with the garage rock sound in honour the 70s scene in Detroit and came up with a decent collection of tunes, yet without any real standouts. I'd still pick 'The Eyes of …' if you like this retro rock style.
Disappointments (and general rants !):
Jim Peterik – Tigress – A great idea for a project (with the all female vocal cast) but where are the songs? Too many of them as well! Peterik, I think really needs to cut down the number of albums he puts out and focus on quality over quantity.
Magnus Karlsson – Heart Healer – Another all female vocalist project which had tremendous protential yet lacked any real standout material, alongside Karlsson's other recent output I has to be said. Where are the memorable choruses, for example?
Night Ranger – ATBPO – After just a couple of listens to this one, it was clear that NR have again opted for a more 'modern' alternative rock styled release with a definite (country)  'twang' to the numbers, far removed from their perfectly blended AOR/hard rock 80s heyday. Just stick on 'Dawn Patrol' (or even 2011's return to form 'Somewhere in California') after listening to this to hear the difference. Average.
Annette Olzon – Strong – Even though I loved the second Dark Element album with Annette, this, her second solo LP, again just failed to connect with me in the same way, again mostly due to the generic and predicable songwriting and song structures which Margus Karlsson was responsible for (a coincidence given his poor songwriting form of late?). It's also one of those blatant Frontiers project (or studio creation) releases, marred by the familiar overly compressed and muddy label production, where you never really hear the individual instruments clearly, particularly the bass. I'll give it a few some more spins though as I do genuinely love the ex-Nightwish singer's voice and tone.
Helloween – S/T
Another MAJOR disappointment this year above and beyond anything else was the reunited Helloween album, with all the bands past prime members back together and contributing to the material. Trouble is, Helloween or indeed Hansen or Kiske haven't released anything exceptional since the 90s (specifically the magnificently varied and accomplished 'Better Than Raw'), so expectations of an album to match the Keeper era or classic 90s Gamma Ray, should have been pretty low. And so, despite the wealth of talent and Kiske's god given vocals, the results are merely a serviceable power metal album without any sort of innovation or true progressive qualities (unlike the aforementioned 'BTR') whilst almost all the songs rattle along in that oh-so-familiar power metal tempo and groove which has been copied to death by virtually every PM group since Helloween. It's as fresh as dirty dishwater really and actually inexcusable given what the album could and should have been. The ball-less media of course have lapped it up mainly on the back of all the reunion media hype, but true fans will feel this was a massive opportunity missed for Helloween to reinvent the PM wheel for the next decade. What a shame!
Iron Maiden – Senjutsu
Oh god this is hard to write! Yep Maiden were THE band that got me into rock and metal all those years back and yet in 2021 I've almost lost interest in what they have to offer. Why? Well, I'm sorry but all their output since 2003's 'Dance of Death' has, for me, has fallen WAY below their classic peerless 80s material, with the band these days opting for excessively long dull, plodding 'epic' numbers, with familiar sounding structures, riffs, percussion and devoid of any 'sense of the song' or indeed any real great hooks or catchy memorable choruses. Not even one song comes under four minutes and when you think of all those great staples and singles the band wrote between 1980 and 1992, it's really read to stomach.
Yes I know there are two camps here with the second of people who actually like this recent (proggy apparently!?) direction but, at the end of the day, Maiden are still selling out arenas on the back of the past legacy, not their most recent offerings. I don't know … I will always love the band and respect them for their immense contribution to the whole metal genre but (and given Bruce's deteriorating voice) I really think this should be their last album, after which I'd be happy to see them tour solely on the back of their greatest 'hits'. And don't get me started on that god-awful clear as mud Kevin Shirley production! Argh!